About Us.
Fewer words always better, you don't have the whole day!
We pick up where others left off without reinventing the wheel, instead, we renovate. We're addicted to details. We wait, think, evaluate, and wait a little more. We quote from Steve Jobs, not John Smith. We believe that it's never too late.
To fill the gap between Frontend Developers and complex platforms, promoting their qualities, and help them to thrive in the world of Cloud Technology. We've been into the pit, and we've learned by many mistakes the value of Quality Attributes.
Cloud Computing, Business Analysis, Software Quality Control, Software Security Assessment, Software Systems Design and Evaluation, Performance Measurements, Usability Engineering, User Experience Research and Planning.
Services.
Specialized rather than Generalized.
PWA Development
We take great interest in Progressive Web Applications. With Offline Support, Web Push Notifications, and Mobile-First Experience. You get Super Performant, Scalable, and Installable Web Apps.
E-Commerce as a Service
Customer Experience is paramount. Combining our Cloud Content Platform with Progressive Web Applications. Both Customers and Vendors are getting Lightning Speed Performance, Universal Standards Compliance, and Clear Information Flow.
eBook as an App
Interactive eBooks are the future of digital learning experience. Yet bringing those into the web is quite a challenge. We provide one of a kind service for converting almost any given eBook into a Progressive Web App.
Cloud Content Platform
We own and provide a set of micro-services for delivering API-first, Framework-less, Cross-device, Cross-platform, and Multi-language Applications. In a complete Decoupled Environment.
Training
We organize workshops for bringing your team to the next level. Covering the latest technology trends and updates in the field of Cloud Computing, Functional Programming, Reactive Programming, JAMstack, UX Design, Content Analysis, and Performance Optimization.
NFR Analysis
We inspect your business needs and describe the quality attributes required for your system, in a complementary functional requirements character, including, but not limited to, Security, Reliability, Performace, Scalability, Accessibility, and Usability.
Consultancy
Do you need an expert's advice on your project or you need to carry out a piece of maintenance or configuration that is beyond the knowledge of your in-house team? We provide Evidence-based Research, Analytical Reports, and Recommended Solutions.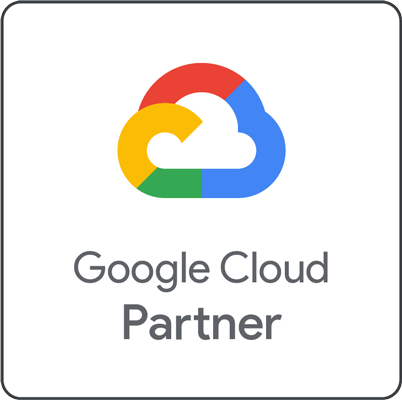 We are a
Technology Partner

with GCP The First Google Cloud Technology Partner in Arabian Countries!
Our products complement the functionality of Google Cloud products to produce scalable Apps for you with resilient storage and infinite traffic. The result is global, high-performance, and cost-effective Apps with uptime 99.95%.
Partner Listing
We are a
PWA Agency

at Google Developers The First Google PWA Qualified Agency in all Africa and the MENA Region!
We build optimized and mobile friendly web apps. Like Omar Effendi Store, an Egyptian chain of government stores founded in 1856 in Cairo. Our PWA version scores 96% performance and resulting +120% traffic boost.